The importance of finding and investing in cybersecurity professionals has never been greater. Never before has the world been this dependent on technology. From online bank accounts and one touch money transfers to self-driving cars and refrigerators with tweeting capabilities – just about everything seems to be connected! However, with so many devices online, we've left ourselves quite vulnerable to cyber-attacks.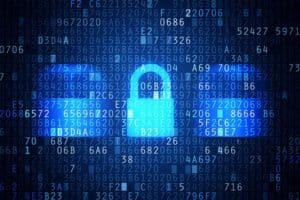 So to combat that, organizations are scrambling to make sure their security teams are well staffed and up-to-date on the latest cybersecurity concerns.
And therein lies the problem.
According to a joint report from Osterman Research and Trustwave – companies who provide research and insight as well as help companies fight cybercrime, protect data and reduce security risk, respectively – over half (57%) of businesses can't find experienced and/or qualified IT security staff. But not only that, the research also indicates that the majority of businesses (60%) say the security staff they do have is undertrained and lacking in specialized skills needed to combat complex security issues.
This is a huge concern because it can result in some pretty serious cyber-attacks – some of which we have already seen. In October 2016, for example, millions of Americans and Europeans faced a major disruption of popular Internet services, such as Twitter and Netflix, due to a calculated hack of Internet of Things (IoT) devices with lax security. The attack targeted Dyn, an Internet performance management company, and was accomplished through a distributed denial-of-service (DDoS) attack which flooded the servers with requests deeming them temporarily inoperable.
While this attack was more or less an inconvenience, future attacks and scams don't promise to be as benign. Look no further than a ransomware campaign, dubbed GoldenEye, which is currently infecting businesses by disguising itself as a job application. Once the file has been opened, and an employee has clicked the "Enable Content" feature, the ransomware begins to encrypt all files making it impossible for the user to access anything on their hard drive. The user is then presented with a ransom note demanding money for the encryption code.
Not only are these attacks and scams a major inconvenience and a major threat to our livelihoods but they're also incredibly costly as well. According to a recent IBM study, the average cost of a data breach runs around four-million dollars. And that's just the average! A minor breach may be less but recent trends seem to suggest that with the evolution of these attacks it's only going to get more and more expensive. Needless to say, this can and will result in some companies going completely out of business!
So what can be done?
The answer to this is obvious – make cybersecurity your number one priority! And you can start by partnering with IT staffing providers – there's none better than PSCI! – to help find you the experienced and qualified cybersecurity staff you need. As an IT staffing firm who has been in the business for the past 25+ years, we have an extensive database of consultants with just the background you desire – many of whom can be found no place else. Let our expert staff take some weight off your shoulders and help to alleviate your cybersecurity concerns.
With PSCI's help, together we can begin to reduce the number of unfilled cybersecurity jobs – which now stand at one-million worldwide – one cybersecurity professional at a time!
To seek our help, please contact us HERE!