Resume writing can be a real challenge. Even more so when you're trying to condense all of your years of experience into only a few pages. So for those candidates with a plethora of professional experience, completed projects, certificates, etc., what information is important to include on the resume and what can candidates afford to delete?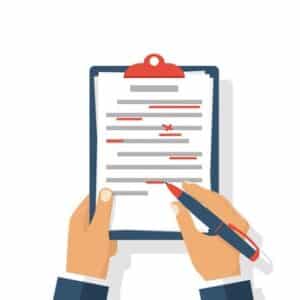 As a staffing firm who's been in business since the early 90's, it's fairly safe to assume we're uniquely qualified to answer such a question. After thousands of resumes reviewed, we've seen what works and what doesn't. Below, you'll find a few tips from PSCI on the type of information to include on your resume without overloading it with irrelevant content.
Mirror Your Experience to the Job Description – The reason for limiting a resume to only a few pages in length is that an employer is only interested in reading what is important for their job. Because of this, your resume should directly respond to the job description. Focus on quality not quantity. Employers don't have the time, and don't want to waste it if they do, to be reading information that doesn't help them determine if you're a good fit for the position. That's why it's vital you read the job description in detail and tailor your resume, without lying or exaggerating, to match its requirements.
Consider the Industry/Job to Which You're Applying – If you're wondering whether to include a job description for a position you held more than 10 years ago, the answer will depend on its relevance. If you're looking to re-enter an industry, include it. Many pharmaceutical companies, for example, will only entertain candidates with previous pharma experience. On the other hand, if the industry is completely different but the work performed is relevant, still include it. If neither is true, a simple list of previous titles, companies, locations and dates will suffice.
Filter out Responsibilities and Include Achievements – Instead of listing all of your job responsibilities for any given job, cite specific examples of how your work impacted the company. Choose your most significant achievements and incorporate those details. This is especially important if the job duties you were performing aren't particularly relevant to the job you're applying to. While it is true employers will be looking for relevant work experience they're also interested in seeing how your work was influential. That's why it's important to highlight how your work was of impact. This is what's going to get you noticed.
While these tips aren't a foolproof way of securing a job interview, they will help to demonstrate your business savviness by showing you're aware of what employers are really looking for in a resume without overloading them with extraneous detail.
For even more resume writing advice, please check out our previous blogs on the matter here, here, and here.