A job search can prove to be quite a daunting task. You can spend hours upon hours researching and applying to positions, working and reworking your resume (never knowing if your updates are what employers want to see) and waiting patiently for feedback, if there is any at all. So our question to you is – why do it alone?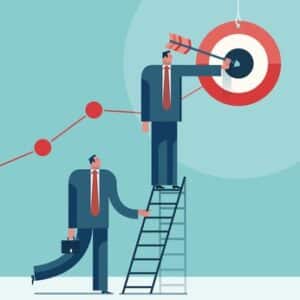 If you've been paying attention, you know that earlier this year we brought to you the benefits of partnering with a staffing firm. That was from the client's perspective, however. This month we'd like to address the topic of why using a staffing firm, as a candidate, can be very beneficial for one's career. From our perspective, the three biggest advantages come in the forms of resume guidance, valuable client insight, and the exposure to more jobs.
Resume Guidance
What's the first thing a hiring manager is going to look at after receiving a job application? The answer should be fairly obvious, it's the job applicant's (that's you) resume. If the resume is full of spelling and grammatical mistakes, you can be sure it'll make its way to the bottom of the pile. If the resume doesn't easily convey how you're a good fit/match for the position, good luck getting an interview. If the resume is too long and full of irrelevant information, you won't be able to keep the hiring managers attention for long enough to even have them consider you for the position. When working with an experienced recruiter from a trusted staffing firm, however, you'll be able to receive the advice and resume guidance you need.
Nobody reviews more resumes than professional recruiters. Day in and day out they are on the job boards reviewing hundreds upon hundreds of resumes. They know, better than anyone, what works and what doesn't. That's why they're the ones best suited to advise you on resume format, the common resume mistakes to be sure you avoid, and just resume advice in general. Here at PSCI, we work with each one of our candidates to ensure their resumes are in tip-top shape and highlight the relevant information that'll catch the hiring manager's eye, with the desired result of securing you that elusive interview.
Client Insight
Staffing firms not only have relationships with the candidates they're trying to place but, and perhaps more importantly, they also have relationships with the end-clients (employers). These relationships, many times with the hiring managers themselves, give staffing firms unique insights into the companies that the common job seeker wouldn't be able to find by reading through Glassdoor reviews or through conducting a simple Google search. What this means for the candidate is that you're receiving insider information on the company to which you're applying. This information can pertain to culture (what type of personality they look for), the likelihood of career advancement opportunities (are promotions likely and/or expected), and whether or not there's room to grow your expertise within your field (are they working with new and cutting edge technologies).
Another advantage is through the feedback you receive. One of the biggest complaints from job seekers is not hearing back from the employer. When working with a staffing firm, however, you get access to that kind of information. Knowledge is power and the candidates that have the most of it are the most likely to thrive.
Exposure to More Jobs
It'd be impossible to know of every opportunity that exists that you'd be a good fit for. In fact, if you even tried, it'd end up being a full-time job. One in which that doesn't pay.
When working with a staffing firm, however, you'll be working with an individual (recruiter) whose full-time job is to do exactly that. Professional recruiters are skilled at knowing which jobs might be the right fit and which align with your career goals. They're also privy to opportunities that normal job seekers wouldn't have access to. At PSCI, due to the trust we've built up with our clients over the past 25 years, we receive access to confidential job postings before they hit the market. If you've developed a relationship with a trusted staffing firm, like us, these are the types of opportunities you can expect to hear about on a regular basis. Talk about a leg up on your competition.
So when searching for your next job opportunity be sure to contact us so that we may assist you in your job search (and be sure to keep an eye on our job search page). Not only will you be receiving some resume advice you perhaps never thought of, you'll also be gaining insider information on the employers with which you wish to work, as well as access to other job postings you may never have known existed.