Who is PSCI? What do they do? These are questions that are often posed to us at trade shows, workshops, job fairs and the like. So as we're making a more concerted effort to market ourselves through social advertising campaigns on Facebook, Twitter and LinkedIn – and yes, we're keenly aware of our growing numbers – we thought it'd be a good idea to inform our new followers, and remind some older ones, what it is exactly that PSCI does and some of what we stand for.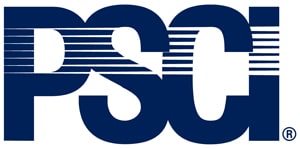 Our History
Our President and CEO, Christopher J. O'Neill, founded PSCI in 1993 to offer a different, better IT staffing experience. Today, we provide consultants and IT permanent placement services to Fortune 500 and middle-market companies using cutting-edge – as well as legacy – technologies.
Headquartered in Wilmington, DE, our consultants are locally based in the various markets we serve, offering our clients the flexibility and speed to reach their goals through our strategic IT staffing services.
Our Process
When our clients need superior IT talent, PSCI is there to provide them with precisely the professionals they need to achieve their goals. Through personal interaction with every consultant or permanent placement, and extensive validation of technical skills, we ensure the perfect fit between the consultant and client.
One of our key strategic goals is to find and retain the best technical talent across key areas. We accomplish this through our three-part IT staffing process which: Analyzes our client's technical and business needs then responds with the right IT staffing resource; Delivers IT staffing resources for the right professional fee and the right amount of time; and Satisfies our client's needs during and after the IT staffing engagement.
IT Skill Specialties
Every project is unique for every business. At PSCI, we understand that a unique skill set is needed to get the job done. Our team is comprised of IT staffing experts who understand exactly which skilled professionals are necessary to help our client's reach their goals.
Following are just a few examples of our IT skill specialties: Project Management, Business Analysis and QA; Application Architecture and Development; Database and Data Warehousing; Systems and Networking; and Clinical Statistics and Programming.
Industries Served
PSCI's IT expertise crosses domains, leveraging best practices from each to benefit all.
Our firm's client base spans various industry sectors, including: Banking; Biotechnology; Energy; eCommerce; Healthcare; Insurance; Life Sciences; Logistics; Manufacturing and Distribution; Pharmaceutical; Retail; and State Government.
Recognition
Recognition means a lot to us. For over 20 years PSCI has been working hard to help our clients reach their goals, and we are proud to have been recognized for our consistent growth, delivery capabilities and superior results.
For three consecutive years, PSCI was named to the Inc. 500's national list of fastest growing privately held firms as well as to the Philadelphia 100 in recognition of our strong growth.
Giving Back
Not only does PSCI focus on talent solutions for our client partners and career opportunities for our consultants – but PSCI is focused on giving back to the community.
Our team supports a range of incredible organizations, including: the American Red Cross; the United Way; Delaware Health and Social Services; the Ronald McDonald House of Delaware; the Susan G. Komen Foundation; the Police Athletic League of Delaware; and the Wounded Warriors Project.
We hope this helps gives you a nice snapshot of what it is that PSCI does and what we stand for – and we hope to have the opportunity to do business with each of our new followers in the future!